Trusted by leading players in the industry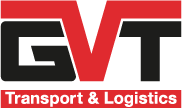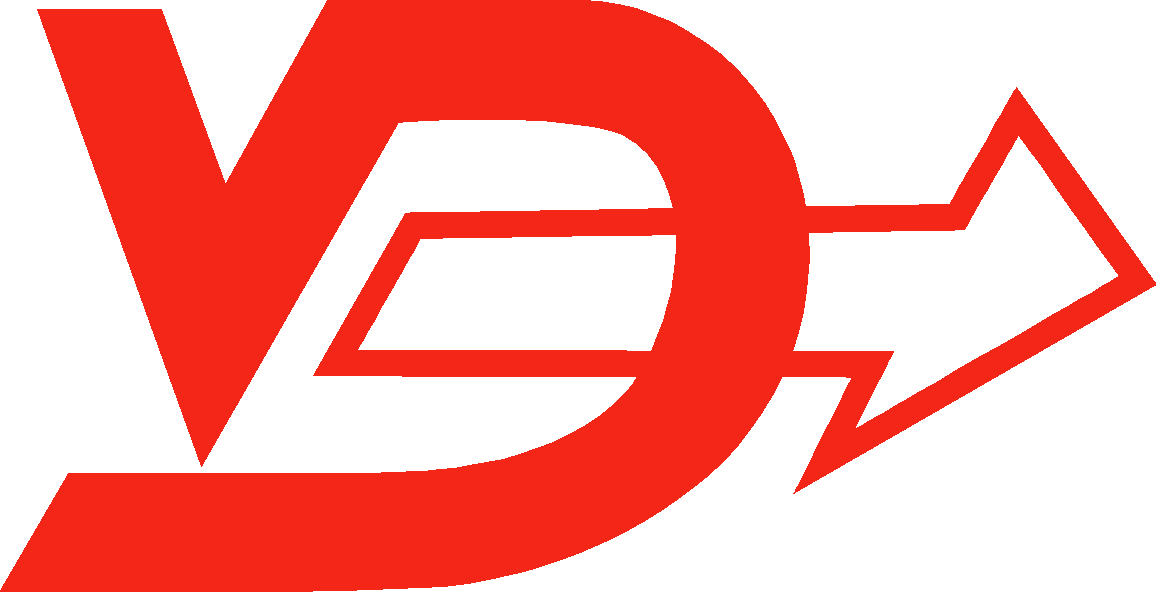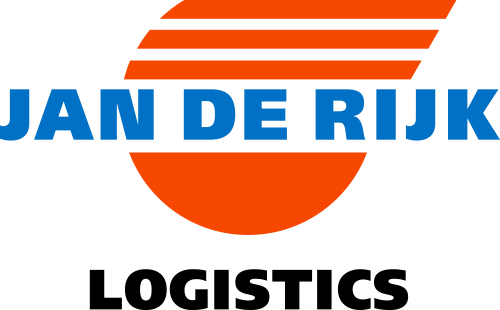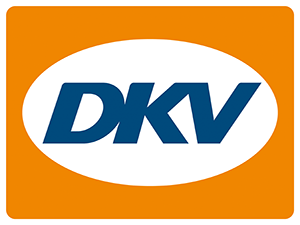 How is Route42 leading the way for
innovative carriers

?
Drive down emissions
CO₂ emissions per trip
Determine CO₂ emissions per trip to provide insights to your customers and determine potential CO₂ surcharges.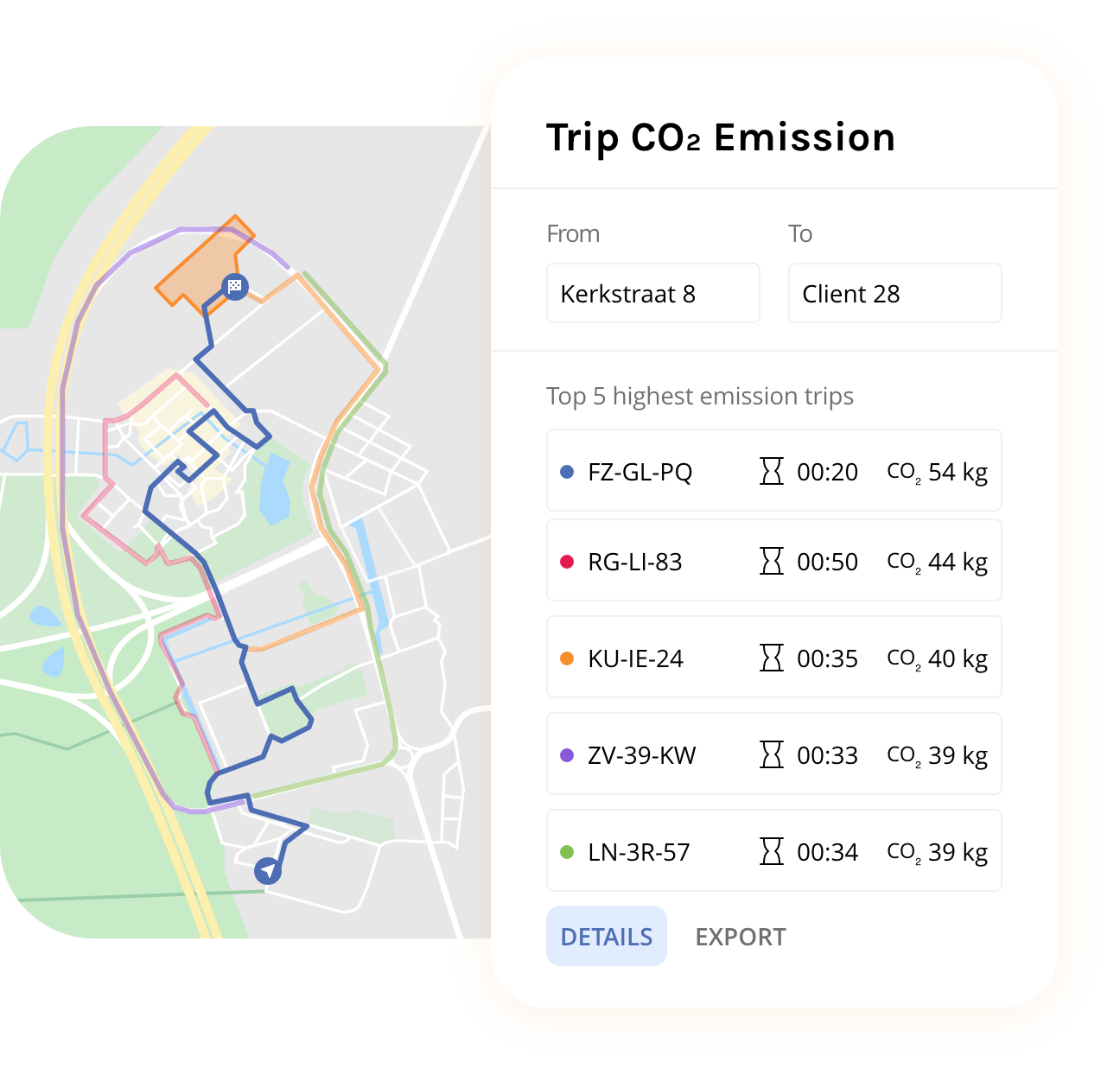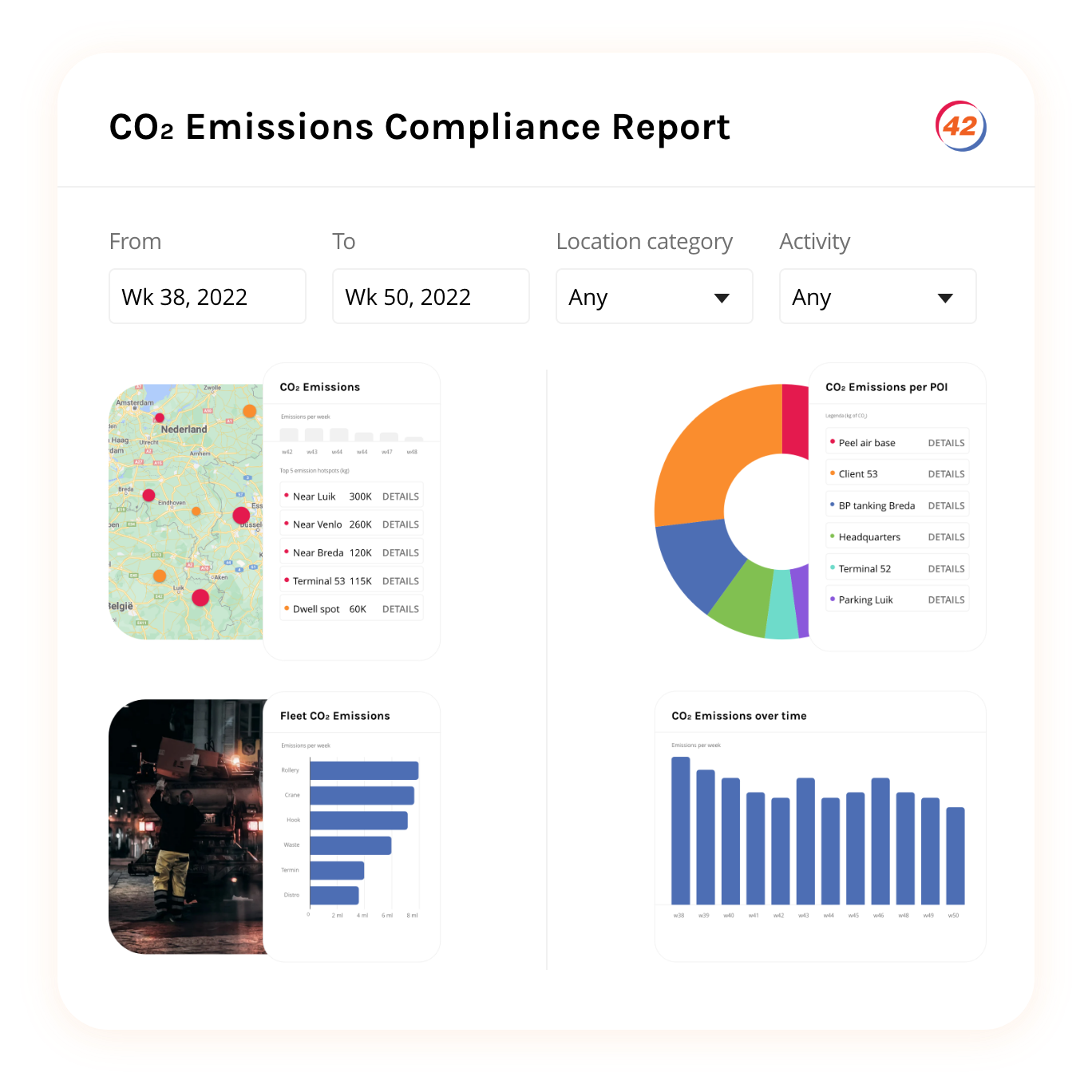 Easy compliancy
An fully specked-out emissions report at your fingertips
Immediately be compliant using Route42's CO₂ reporting. Gain insight in your emissions and learn about potential improvement opportunities.
Transport never stands still, so why should you?
Downtime has direct impact on your margin. Logical that you want to focus on the optimal use of your fleet. Utilisation of valuable data often takes second place. But what if we said that this is not necessary? With Route42, you don't have to choose. We help you with your entire digitisation journey, from connection to continuous improvement. Move forward: Route42.